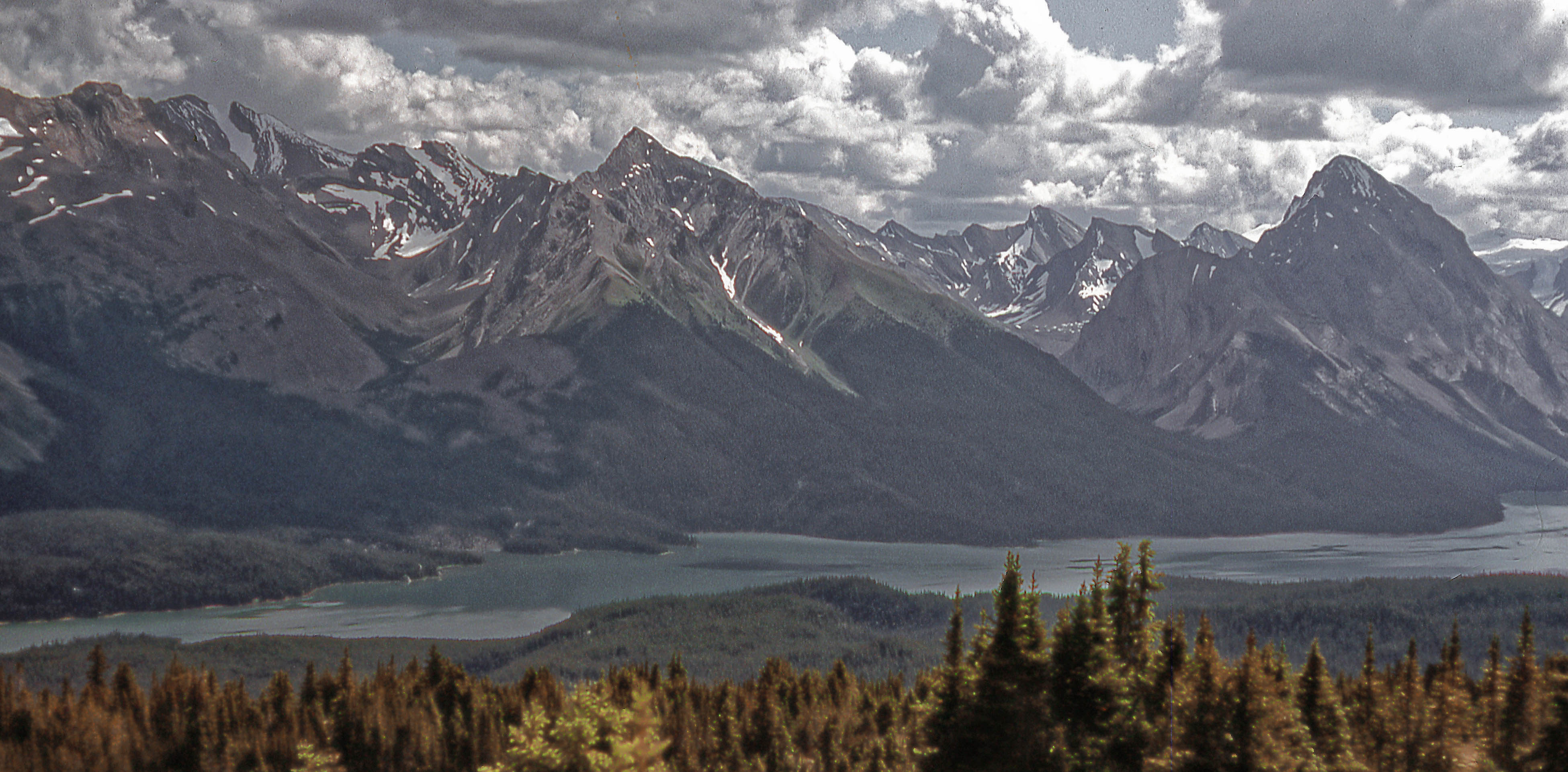 Content Count

98

Joined

Last visited

Days Won

14
About Jeff Lunt
Rank

Advanced Member


Birthday

08/24/1951
Profile Information
Gender
Location
Interests

Being still with nature. Simple pleasures, good company, good food and drink, and the big sky above me.
Great show. All the necessary pieces are in place. I don't speak your language but I can say you have a pleasing voice. I was very interested in this show. My only criticism was the quality of the images. They looked more like snapshots. I still enjoyed the show and for a first time out you really did a great job. Keep at it. You are on the right track. Best wishes...Jeff

Version 1.0.0

29 downloads

Back when I was first diagnosed with cancer I was given 1 to 4 years and that was that. My wife Karen talked me into spending money and getting a few things to soften my life. I had this trailer for 18 months. By then I knew I was still too rough to keep a beautiful trailer beautiful. I like rough out of the way places and I was going to quickly wreck this cute trailer. I sold it and went back to traveling very light. This show is traveling from Arizona where I bought the trailer back to New Mexico. I passed Petrified Forest NP and thought I'd take a look. I hope you enjoy the show.

Version 1.0.0

23 downloads

This video is pretty much the same as the one I posted years ago except I've touched up some shots and posted it in 4k format for what it's worth. I enjoy pushing the envelope as I use a fairly large screen that can play 4k shows. With PTE it doesn't matter what screen you have as it plays perfectly on any screen.

Version 1.0.0

25 downloads

My good pal Lefty died last August while I was in hospital. This has been the longest time in my adult life that I've gone without a dog. Since I've posted a couple shows in the past starring Lefty I thought I'd wrap it up with this post. Nothing arty, just some nice video and pics of Lefty. I miss her so much. If I ever get back on my feet I'll see if another older dog needs a home.

Loved it. I've been watching for new files for a long time. Very artistic. You see things much like my wife Karen. I always marvel at the photos she brings home. Things I would pass by she sees it different and brings home something special. One slide in particular near the end...sheep in the foreground and homes in the background...it looks almost like a painting. Wonderful stuff Maureen.

Version 1.0.0

132 downloads

This is my Lefty follow up. It is story driven so it is a bit long. Lefty is nearing the end of her line now so I really wanted to make a tribute to her. When I adopted her I knew she was at least 6 years old and maybe more. She spent 4 years in a kennel after she was rescued. She had nipped a couple folks that had come to see her. I know dogs and know what sets them off and I'm used to larger breeds. And because I have been ill for a few years I no-longer felt right about getting a puppy as I am on thin ice myself. Anyway after a couple months with me she settled down. We are best buds now. W

Version 1.0.0

59 downloads

I posted this a few years ago when I first met Lefty. Her name was Bacardi but I'm not into booze names. I spent two days at the facility after driving 300 miles to southern California getting acquainted. Of the 22 dogs she was the only one who wouldn't come out of the shadows laying in the back of her kennel not acknowledging anyone. I put up my camp chair outside her kennel and sat there for a couple hours with my back to the kennel. I dropped a few treats and gradually she came out and started taking snacks. I fed her that night and walked her in the morning and then took her for a short d

Version 1.0.0

156 downloads

This is my most personal video of all. Much of it has been put into other shows but the ultimate version was this one. I have hesitated to show this pte show for many years as it exposes my very personal feelings. As time is short I now don't care how others view it so much. I now feel it is time to let er rip. No more holding back. My wife Karen and I are artists in different fields...Musician and Artist. The opening poem says it all. I have never wanted to put together a show without a direction or story. I like moving towards something. Hence this show isn't for everyone

Version 1.0.0

154 downloads

This PTE show is to confirm how advanced the video engine has become in PTE. I put together a 4:18 second video of life in my backyard back in 2017. I wanted to see if it would play in PTE. It played perfectly. This is a 1920x1080 HD video. The video I used is 471 megs. I put that file on the working track of PTE. I then changed the bitrate to 3500. The file produced ended up 111 megs and on my 43 inch screen I really couldn't notice a change. Nice work guys. I won't leave this up too long but it is actually a very warm video and a bit heartbreaking for me as I will soon have to sell it. By th

Hi Lin...Glad I stopped by. Amazing bit. Fascinating. I haven't been too regular of late but I do enjoy visiting. Keep up the good work and experiments. Even if I don't use them very often I like to see how others use the great effects. Thanks again. BTW I'm going to post a video experimenting with the latest software update from the PTE gang. It really has come a long way these last couple years. All the best to you and yours. Jeff

Lovely show worthy of the wonderful soundtrack from the movie Somewhere In Time. It is one of my favorite movies from that time. Christopher Reeve was such a handsome man. He went through the last years of his life with such dignity. I read his autobiography and he didn't spare any details. Classy guy. Anyway back to your images. Beautiful. I loved the lighting and the tree branches with the back lighting. What a wonderful walk and you captured it beautifully. Hats off to you.

Version 1.0.0

157 downloads

Found Found a piece of music that got my old juices flowing. Put pics and video from several adventures from the past to the music with an eye towards video and how much I could could shrink it and yet keep good HD quality and still stay within the megabits limit. I hope you enjoy the show. Jeff

Version 1.0.0

114 downloads

I was inspired by Lin Evan's post using an old file to demo how well this PTE program worked years ago. This file I posted in 2004, 15 years ago. It was one of my first and I was worried about the reception as it was very personal. The old show shows how well PTE even in it's early stages worked. Anyway, it's just a demo of how well PTE worked 15 years ago and how wonderful it is today.